Stage
What is the Stage? Your Mitto front page is called the Stage. This is where all your favorited jobs are displayed.

How do you add your favorite jobs to the Stage?
1. Navigate to the Jobs tab
2. Select a job title listed in the Jobs tab. Here we will click on the Hubspot job. Read more information about Jobs.

3. Under Tags, add the tag Stage.

4. Navigate back to the Stage. Note that now your job appears on the front page of Mitto.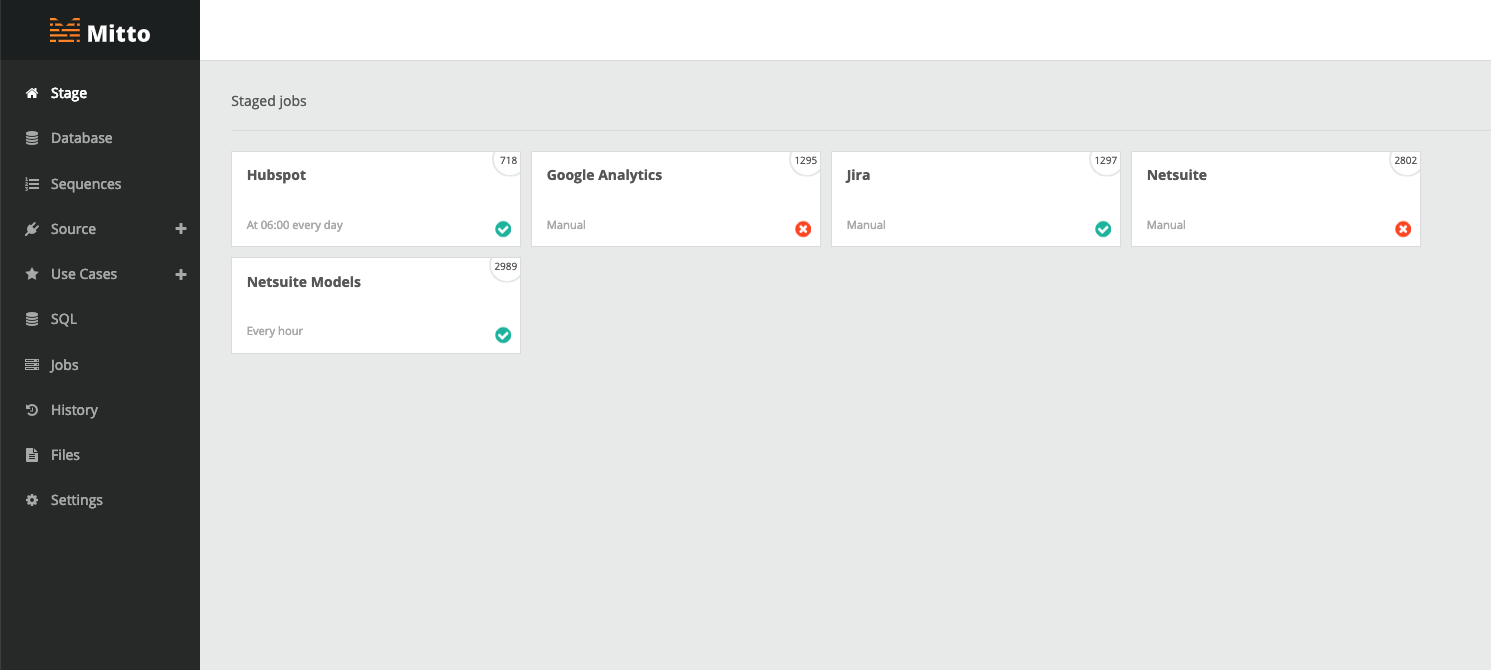 5. You can also change the view of your stage from objects to a list by clicking on the toggle button on the right hand side. Click here for more information about what the columns in the list view mean.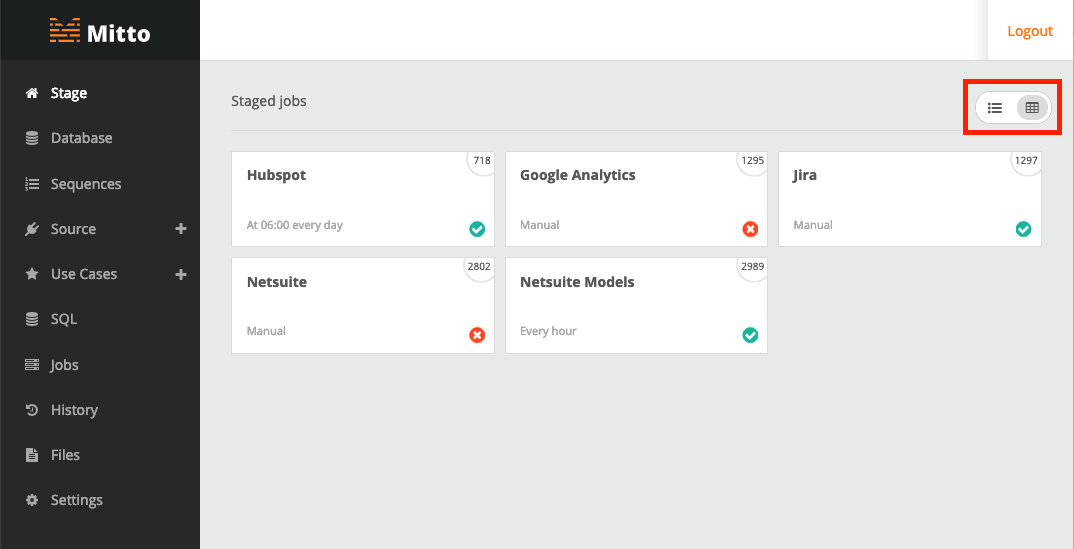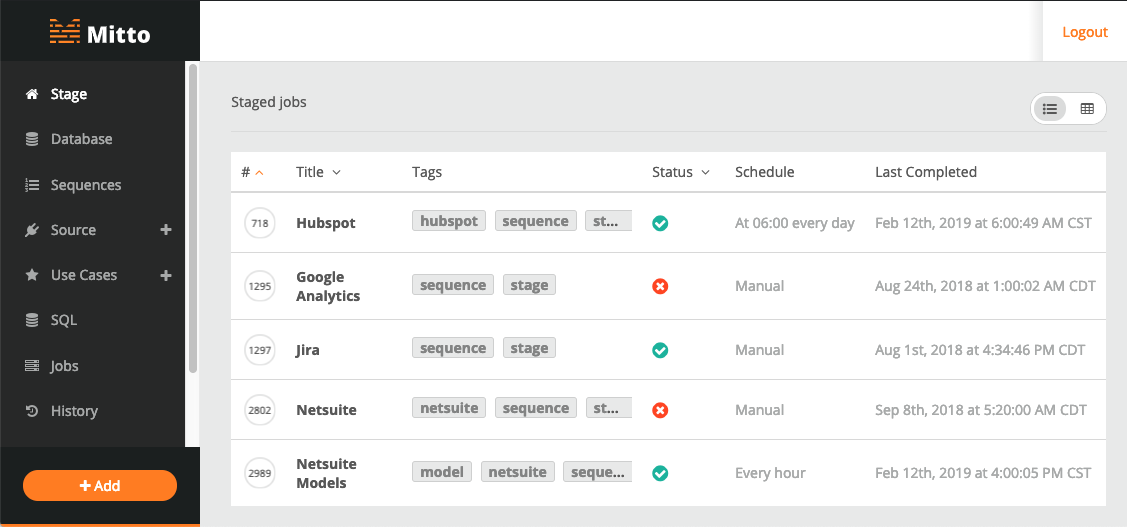 ---
Related