Files
What is the Files tab? File manager is an area where files you have uploaded are saved. Files must be uploaded here in order for them to be available to run and schedule as jobs.
Read more about what jobs are here.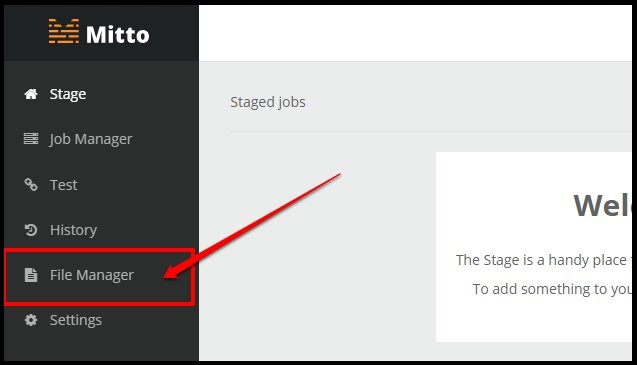 Adding files to File Manager can be done in two ways. Dragging and dropping your file(s) into the window is one way.
Another way to add a file is by selecting Add File.
Select Add File. A window appears where you are able to select your file. Navigate through your files to find the particular file you are wanting to upload. You are able to upload multiple files from the same folder at the same time.

Select the file and click Open.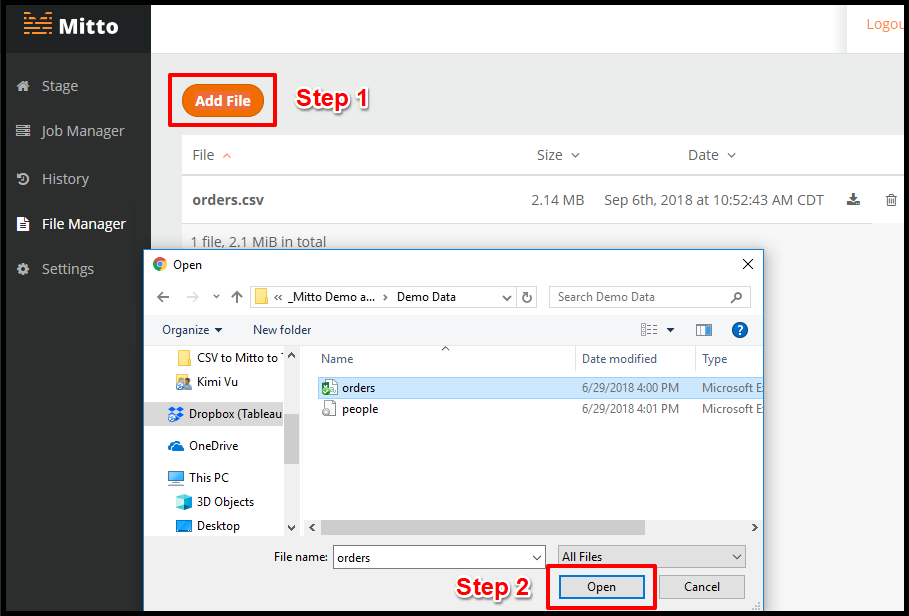 After uploading your file, Mitto displays the size of the file you just uploaded as well as the date of when it was uploaded.

There are two symbols next to the date portion. 

The the symbol that resembles a dark arrow pointing down indicates the ability to download the file you just uploaded. The trash can symbol indicates the ability to delete the file from File Manager. Caution: Deleting a file permanently deletes it from your File Manager.
Once your file is added to the file manager, you can now create, run, and schedule your job. Check out How to Add a Job for more information.
---
Related